PLASTIC FILTER HOUSINGS
Plastic filter housings are ideal for use within a wide range of industries where filtered liquids must remain free of contamination. These housings are particularly effective in the process water, food and beverage and chemical processing industries.

In critical applications, all-natural housings guarantee the cost-effective filtration of a variety of solvents, acids, alcohols and chemicals without leaching or bacterial build up.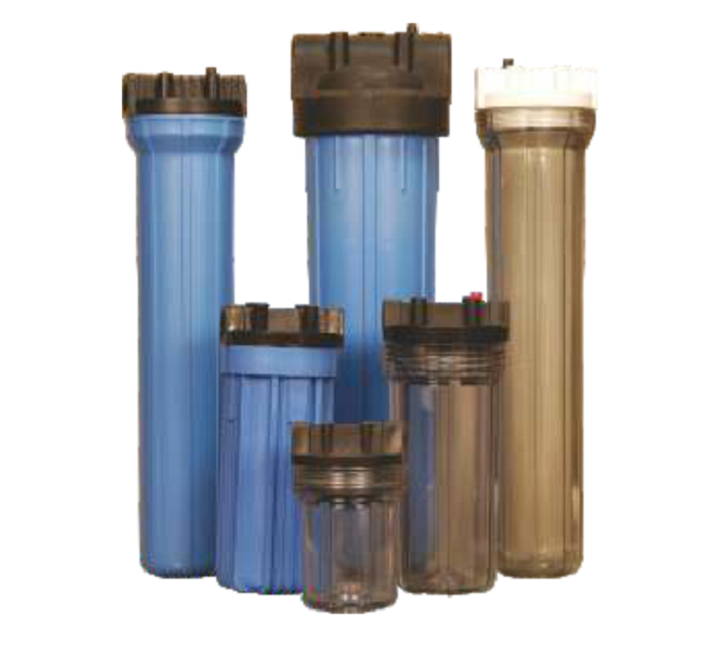 Features and Benefits:

Excellent Chemical Compatibility - Suitable for use with a variety of solvents, acids, alcohols and chemicals.
Flexible Options - Plastic filter housings are available for use with industry standard 2-1/2" and 4-1/2" diameter filter cartridges. Available in a wide variety of materials and pipe connections to match application requirements: FDA Grade Polypropylene, Clear Styrene Acrylonitrile (SAN), High Strength Glass Reinforced Nylon (for high temperature applications) and Pure Polypropylene.
Cannot be Over Tightened - Plastic housings feature a unique bowl to head thread design which prevents overtightening, reducing the risk of water leakage

Fully Tested - Full testing to industry standards to the Water Quality Association for burst pressure, water tightness and fatigue resistance.